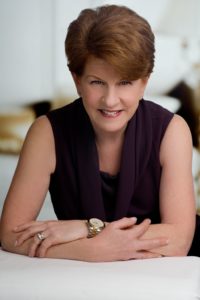 Mary Jo Romeo
Founder+Director
After a successful first career building and leading national sales teams, coaching others to reach for and realize their full potential is all I want to do now.
Whether it's working one-on-one with an executive or with the entire C-suite team, my goal is to create a safe, open, confidential environment for people to dream big and believe ardently (as I do!) in their ability to achieve anything by changing in ways they never thought possible.
And now, the 'official' bio:
At MJR Coaching+Consulting, Mary Jo brings decades of valuable experience to her individual, team, and corporate clients. She is known for her positive energy, passion for connection, and ability to see what can be. Partnering with Mary Jo enables coaching clients to turn their ambition into action. 
Mary Jo is a Columbia University Certified Executive Coach and PCC level coach through ICF. Executives and leaders rely on her experience leading national sales teams and growing businesses. Areas of focus include leadership, transformation, sales, and women's advancement. All her clients benefit from her laser-focus on agreed-upon outcomes to fuel their success. A communications expert, she weaves in tools and techniques to elevate executive presence and communication. During a coaching relationship, various assessments are used to delve into thinking preferences, emotional intelligence, strengths, and how clients are seen by their colleagues, managers, and clients. Clients change in ways they never thought possible.
Mary Jo also creates and facilitates custom virtual and in-person workshops on a variety of topics and and consults with companies on business growth. A highly regarded senior executive leading national sales, advertising, and marketing teams, Mary Jo has worked for top companies and start-ups including Johnson & Johnson, and The Weather Channel.
Dedicated to giving back and active in nonprofit groups, Mary Jo has led workshops and been recognized for her many contributions by the YWCA of Greater Charleston, Trident Literacy and She Runs It in New York. A Charleston South Carolina resident, Mary Jo donates her time to Charleston Leaders, the Charleston Metro Chamber, College of Charleston MBA program, MICHA, Rotary Club of Daniel Island, and other area non-profits.