Do you practice __________?
Thanksgiving is without a doubt my favorite holiday because I value the universality of the concept of the holiday… gratitude.
The other day, I asked one of my group coaching cohorts what they were grateful for. While many said health, family and friends, one client said "caffeine". I love that.
A piece of advice I received a while ago is to name five different things each day for which I am grateful. Doing this daily practice stretches me to think beyond the obvious, digging deeper while appreciating the little things in life, like caffeine.
Do you have a daily or weekly gratitude practice?
"Be thankful for what you have; you'll end up having more. If you
concentrate on what you don't have, you will never,
ever have enough."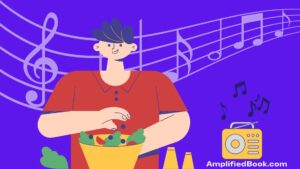 I am grateful for a lot of people and things, one of which is music – all kinds of
music. Growing up in a big musical family, music unified us and filled us – from the Grateful Dead to barbershop to opera and everything in between.
This article, written by Frank Fitzpatrick, talks about how music can make you be more resilient, creative and compassionate. What most struck me is the healing powers of music, brought to life by the story of Emmanuel Jal.
The author wrote: "Whether the sweet song of a sparrow at dawn or the celebratory roar of a Beethoven symphony, music is a form of energy — a life force — that resonates at our core. In addition to shifting our own energy on demand, the right music can help us organize our thoughts, stimulate our bodies to move and reset our emotional state so we pass through the stresses of our day in a more relaxed, productive and inspired way."
To learn more about the power of music, read Why Music Is The Essential Ingredient.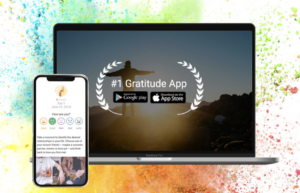 What would happen if every day was a day of thanksgiving? If you don't currently have some type of gratitude practice, you might want to consider one because of the proven benefits to your mental health and well being.
There are many ways to build a gratitude practice – prayer, mediation and journaling. Gratitude apps like Gratitude and 365 Gratitude make it easy, if you prefer that route.
To get started, read The Benefits of a Gratitude Practice and How to Get Started.
This Thanksgiving I am grateful for all of you and for my gratitude practice.
Happy Thanksgiving to you and your families.
Sending you my best,
Mary Jo
To learn more about my 1:1 executive, communication or business growth coaching, custom virtual workshops, the Career Transition program or just to connect, you can reach me at
info@mjrcac.com