Work trends you should know.
There are some new business concepts floating around that are worth exploring:

One concept is called quiet quitting, which has been in the news a lot lately. Apparently it started as a social media trend, but it speaks to a fundamental shift that has happened since the pandemic. What I have read is that it amounts to people doing the bare minimum at their job with the hope that they can achieve some sort of work/life balance. Employees are often stressed out, burned out and looking for their next gig. Here is an article from Korn Ferry if you would like to learn more.

The other is concept is allyship, defined as actively supporting other colleagues in the organization who are often not heard. I have coached this technique quite a bit in my group coaching engagements. Beneficiaries of allyship are often women and those from underrepresented groups. Making sure that everyone in your organization is heard is everyone's responsibility, especially the responsibility of leadership. What are you doing to make sure that allyship is promoted internally?
"

We rise by lifting others.

"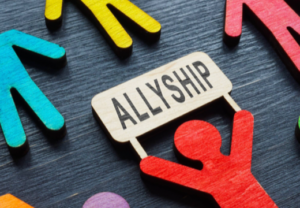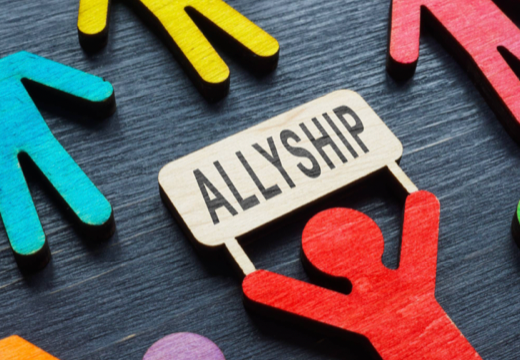 What I value about allyship is the practicality of it all. It is a very important communication tool that helps to build healthy cultures. Women can be allies for other women and other underrepresented groups. Men can and should be allies too. I would argue that ALL voices should be heard, and to do that, we all need to be allies for each other.
This article, Male Allyship is About Paying Attention, provides a few of those practical tools, including:
• Self educate
• Attend to non-verbals
• Notice sexist words and phrases
• Focus on the intersections
• Pay attention to who is included
• Ask women (and others) about their experiences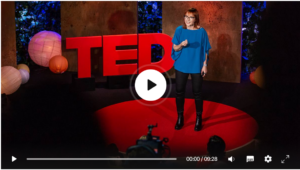 How are you doing as an ally of others at work? This TED Talk by Melinda Briana Epler brings to life the challenges that many of us face in the work place and what we can do to make a positive impact on the culture. I love what she said "Change happens one person at a time, one act at a time, one word at a time."
When it comes to quiet quitting, a client of mine (who graduated in 2009 during the height of the recession), talked about it as being disrespectful of other team members. She said that "I respect and understand the need to have boundaries but you need to do your work or find something else."
What are some of the ways that you can engage and connect with employees to ensure that they are doing their work? Make time for your team members; connect, engage, listen and maybe even have a difficult conversation.
Happy Labor Day weekend,
Mary Jo
To learn more about my 1:1 executive, communication or business growth coaching, custom virtual workshops, the Career Transition program or just to connect, you can reach me at
info@mjrcac.com